Starbucks has a market value of almost $100 million. It seems like no matter the time of day, there is usually a line at the drive thru. There are always people who need that extra pick me up to get them through the day. But most people enjoy a good cup o' joe, just as much as they like their name spelled correctly. Well here are the best name spelling fails we could find. If you walk into a coffee shop before work, it can get a little hectic. You can't really blame the barista for misspelling your name, but some of these funny misspellings are so bad it's hard to believe they're not intentional. Take a look at these vulgar, yet funny misspellings.
1. Jude or Jew?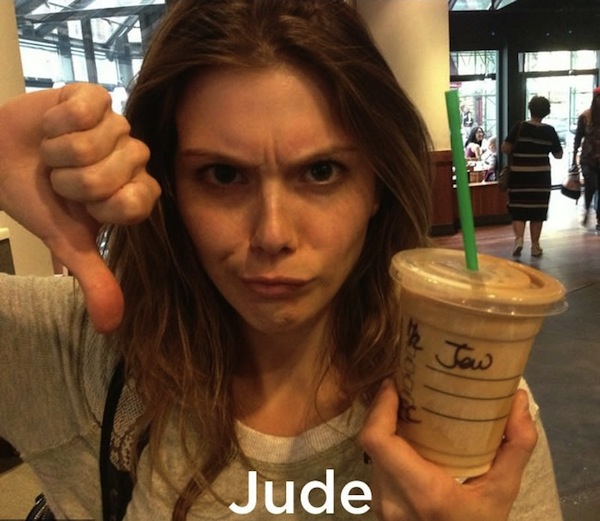 I guess if it was really loud, this one makes sense, but I've yet to meet or see anyone that was named Jew.
2. Virginia or Vagina?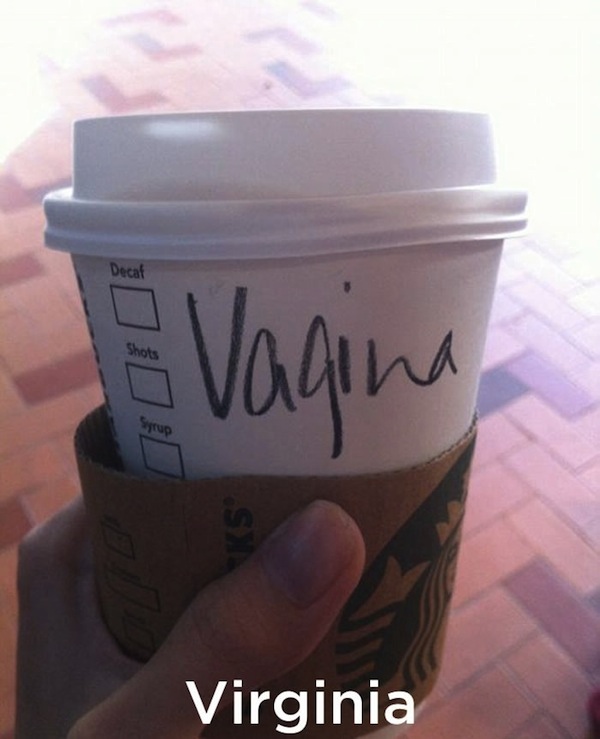 When they write these names down, do they ever question what they are writing?
3. Simon or Semen?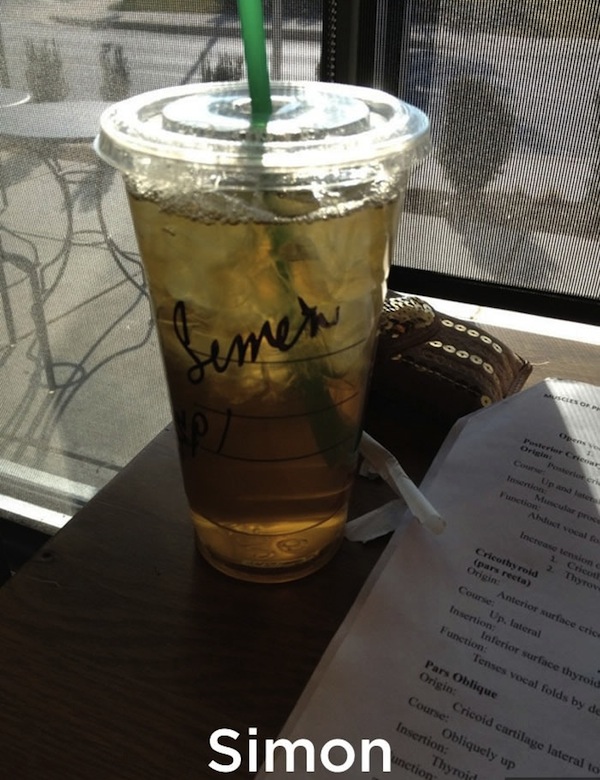 One letter makes a world of difference.
4. Cass or Cats?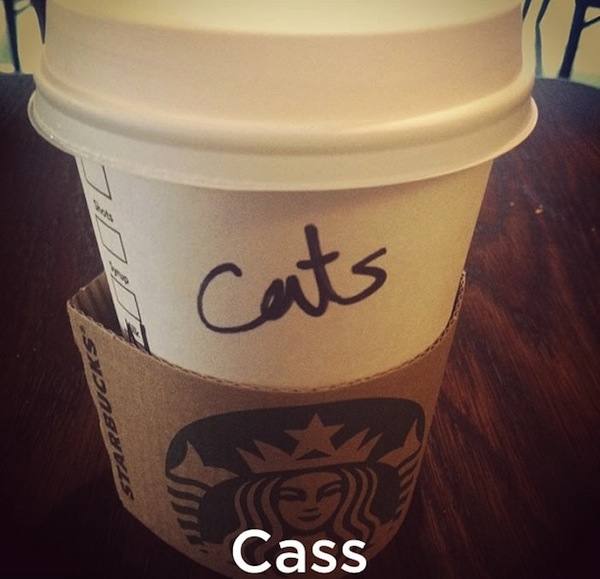 Maybe the person just really likes cats, the animal or the musical.
5. Ann-Louise or Anus?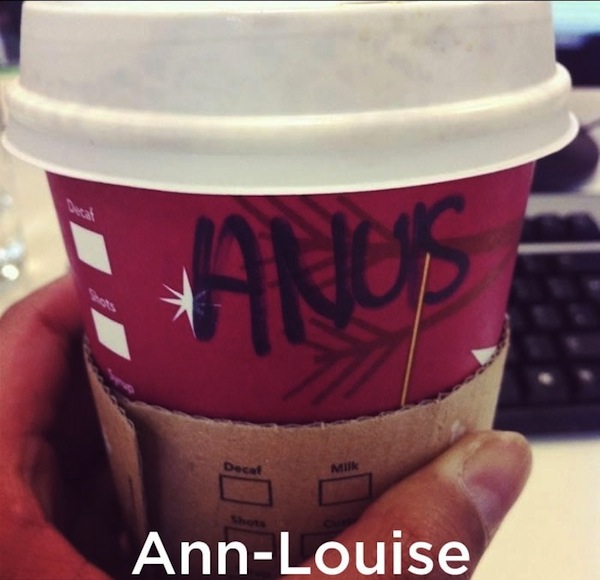 Really, how did this even happen?
6. Chad or Shat?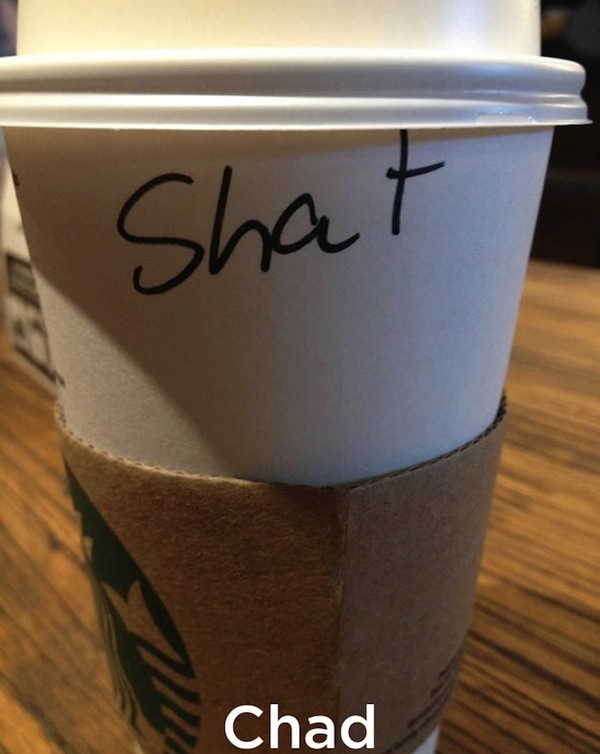 I think customers wouldn't mind if the barista asked for their name again, in order to avoid mistakes like this happening.
7. Cunt?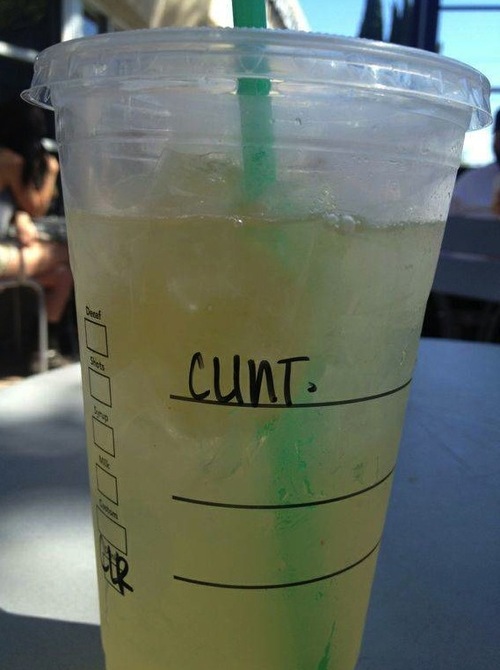 Maybe this person didn't leave a tip.
I'm really hoping the last one is Clint with some really bad penmanship. I don't know if you can be offended with these funny misspellings. If you blame the barista, they may just come back and say you didn't enunciate very well or possibly that it was too loud. That would make things uncomfortable for everyone. I guess it is best to just hang your head and walk out covering the misspelling with your hand. Avoid eye contact because the barista still may think your name is Vagina.
Share These Hilarious Misspellings With Your Friends